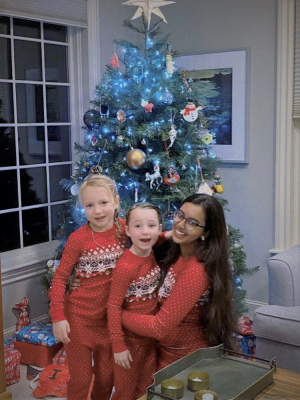 Labiba Manzur (2019-2020) Portland, Oregon
"It all started on the 6th of August 2019, when I landed in the land of dreams, the United States of America! When I applied to the YES program, I knew right then that I had a lot to see, learn, and experience! I finally came out of my own tiny little bubble and dared to see the world from a whole new perspective, and needless to say, I am glad I made this decision.
I have been in the school's dance team, seen snow for the first time, been to homecoming, enjoyed Halloween and Thanksgiving, and my host family's Christmas party. However, the best experiences were all the small and often unexpected experiences, such as getting a compliment from a complete stranger, going skiing, seeing eagles and hawks flying over the soccer field, discovering that there exist trees with seaweed on them, and passing by the long beautiful bridges in Portland, having eye-opening conversations with inspiring people, going on unplanned road trips with my friends, taking the trash out with my host mom and suddenly start dancing with my host sisters and just realizing that anything is possible.
Everything I have experienced in America has taught me something very valuable. I will never be able to express my level of gratitude for all the fantastic people I've met and all the opportunities I was gifted with just because I said YES."